Robinvale College The Grapevine 03-09-2021
From the Principal's desk
Book Week took on a different format this year with our students and staff working remotely. Thank you to Mrs McClure, Ms Johnson, Ms Shanahan and Mr Smyth who were our story tellers during Book Week, reading some classic children's books and posting these on our College Facebook page.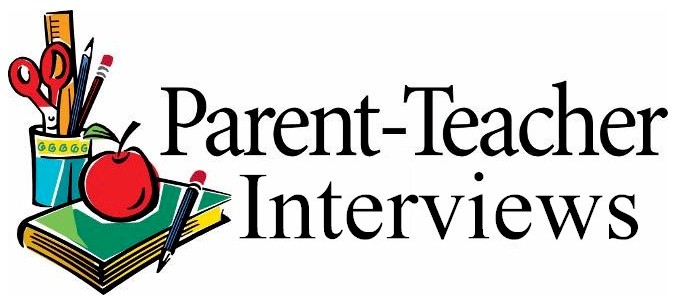 Parent teacher interviews will be held this term on Wednesday 15th September, 3:30-6:30pm. Parents/carers will have the opportunity to book a 10-minute meeting with any of their child/ren's teachers to discuss their child's learning progress. Bookings can be made via the Compass parent portal by speaking with your child's teacher or by calling the front office. Appointments can be held via phone call, or Webex. We will provide more information over the next couple of days.
A very big thankyou to all of our staff, students, parents and carers for all of your hard work and effort during this current Lockdown 7. Despite situations like this becoming part of the norm, it doesn't make it any easier to manage the additional demands that situations like this create. I am proud of all of our students for demonstrating so much resilience during this time and trying their hardest to stay focussed on their learning. It is important to all of our staff that they are able to maintain positive connections with every student and have the opportunity to support them with their learning and to check-in with their wellbeing. Therefore, where students are not able to connect in to their Webex classes, staff will be using alternative methods of communication to check-in with students, including via phone calls. Please also be aware that student attendance is still being recorded during this time and teachers can only mark a student present if they have evidence of that child engaging with their learning.
The next set of hard copy packs will be available from Monday 6th September. Parents/carers can collect them when they drop off their child's completed work.
Miss Sara Broster
Principal
Robinvale College Virtual Tour link https://www.youtube.com/watch?v=bm3YEIggShw
Published on: 24 Aug 2021
Year 11 VCE Business Management
Bevan Dixon recently completed a hands-on marketing exercise along with students from Manangatang College. The task came from Melbourne University and business teachers this year were asked to complete the same task as part of their professional development. Needless to say Bevan's work, like all of the business students, was much better than the example made by the teacher. The brief was to design some packaging for woollen socks where the wool was produced in Australia and the socks manufactured in India. I hope you enjoy the images of Bevan's work. His logo, marketing information and design were all excellent.
Published on: 27 Aug 2021
Mildura Eisteddfod
Congratulations to Nathan Zappia for winning the Mildura Eisteddfod. The adjudicators were so impressed that a special award was made for Nathan: a 100% scholarship to dance in a Sydney summer camp. Well done Nathan!
Published on: 27 Aug 2021
DUET MUSIC PROGRAM
Our junior students enjoyed participating in our DUET Music program with guest teacher, Mrs Monck on Friday. They got to play with some of our new resources, such as cultural instruments, scarves and our parachute. Our focus was to enrich Literacy and Numeracy learning with musical activities.
Published on: 27 Aug 2021
Read Along with ......
During Book Week staff were given the opportunity to read their favourite children's book. These were recorded and uploaded to the College social pages. We had Mrs. McClure reading "Keith the Caterpillar," Ms Johnson read "Possum Magic," "The Very Hungry Caterpillar,"read by Ms Shanahan, Mr Smyth read his favourite "Revolting Rhymes" by Roald Dahl - "Little Red Riding Hood and the Wolf" and Miss Broster read "Where the wild things are."
https://www.facebook.com/RobinvaleCollege/videos/142396718062316 Where the wild things are https://www.facebook.com/RobinvaleCollege/videos/370038494609973 Revolting Rhymes https://www.facebook.com/RobinvaleCollege/videos/2950702275167177 The Very Hungry Caterpillar, https://www.facebook.com/RobinvaleCollege/videos/979845122583644 Possum Magic https://www.facebook.com/RobinvaleCollege/videos/893785527884031 Keith the Caterpillar
Published on: 27 Aug 2021
F-4 onsite students
Published on: 02 Sep 2021
Wellbeing News:
Many teenagers have found focusing on their studies difficult without the regularity of their normal school schedule. For some young people, the lockdown measures have worsened existing issues they have with school, such as social anxiety or motivation. As parents it can be hard to know what to do. The following article has some great ideas to help your child with the struggle and tips to getting them motivated back into school.
https://parents.au.reachout.com/common-concerns/everyday-issues/things-to-try-school-and-education/how-to-motivate-your-teenager-for-school
Published on: 01 Sep 2021
CLONTARF NEWS:
Hi I'm Dylan Murphy and have begun working at Robinvale College alongside Leon Johnson in the Clontarf Foundation. I am a Proud Wakka Wakka and Wemba Wemba man originally from Traralgon in Gippsland.
At school, my favourite subject was P.E. My previous roles include youth worker, football program trainee and have completed a dual-diploma at Swinburne University. It's has been great so far! This role is very rewarding and makes me want to be a better version of myself for the young lads.
Published on: 01 Sep 2021
Book Week Parade
Our Foundation to Year 4 Learning Community were to celebrate 2021 Book Week on Thursday, 26th August with a 'Book Week Dress Up Day'. Students were asked to come to school dressed up but unfortunately due to current Covid-19 restrictions and remote learning,this could not go ahead.The day has been postponed until further notice. Some students had fun at home and dressed up and sent their photos into their teachers.
Published on: 01 Sep 2021
Father's Day Raffle 2021
Congratulations to the winners of the Father's Day Raffles.
Thank you for supporting the Parents and Friends Committee.
1st prize: Lyla Ikafanga ~ $50.00 Bunnings voucher and chocolates
2nd prize: Sze Lei Poh ~ $50.00 Bunnings voucher
Published on: 03 Sep 2021
Happy Father's Day
To all the dads, grandfathers, uncles, carers and special friends. Have a Happy Father's Day this Sunday.
Published on: 03 Sep 2021